With a range of unique spaces to suit any occasion, the Elora Mill is the perfect place to host your next meeting, event, or corporate retreat.
The Private Dining Room boasts authentic limestone walls and accommodates up to 15 guests. With a backdrop of the Grand River, it provides an unparalleled ambiance for select corporate gatherings.
Dimensions (L x W): 21 ft 7 in x 10 ft 7 in
Ceiling Height: N/A
Area: N/A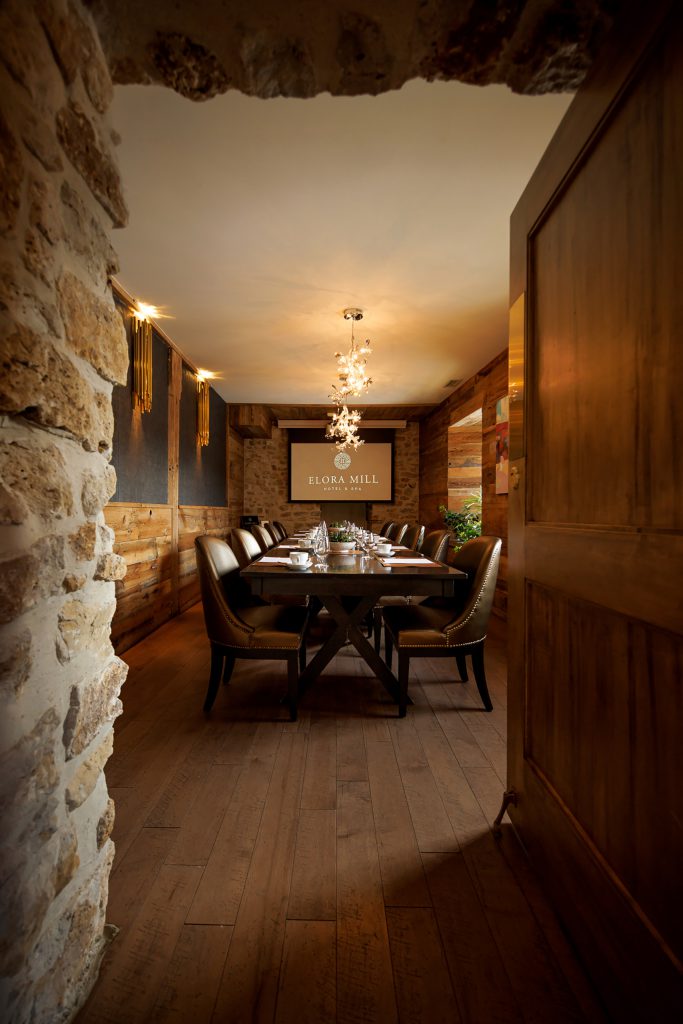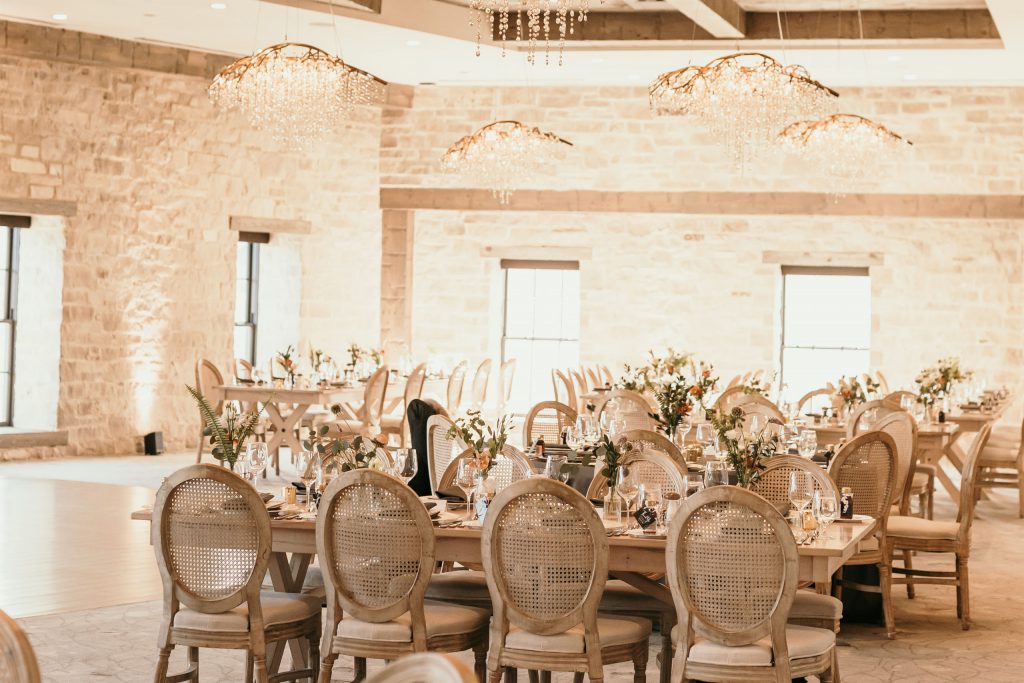 Located on the top floor of historic The Granary Building, The Grand Room and Rooftop Terrace spaciously accommodates up to 200 guests. The Grand's classic European design is a perfect backdrop for your meeting or event.
Dimensions (L x W): 73 ft x 44 ft
Ceiling Height: 12.5 ft
Area: 2941 sqft
U Shape: 40 seats
Theatre: 110 seats
Located in The Granary Building, The Irvine accommodates up to 90 guests. This intimate and welcoming space features a grand fireplace and large windows overlooking the historic streets of Elora.
Dimensions (L x W): 46 ft x 46 ft
Ceiling Height: 10.5 ft
Area: 1787 sqft
Boardroom: 36 seats
U-Shape: 32 seats
Theatre: 50 seats
Half Round: 40 seats (without power station)