We want to help make the most of your next meeting or retreat.
Connect to start planning!
Make your next meeting stand out. We know that every moment of the time you get with your people needs to be meaningful and impactful. Allow the charm and history of the Elora Mill set the stage for engagement and inspiration. Connect and strategize throughout our well- equipped, stunningly-designed and versatile meeting spaces. Whether you're hosting a small executive meeting or a large conference, our dedicated team will make sure you are eating and drinking very well and that each and every detail is handled with precision and customized to meet your needs.
Craft an Inspiring Corporate Escape
Increasing morale, reducing stress, discovering new perspectives and decreasing turnover have always been well-known benefits of corporate retreats. It is not surprising that over the past few years connections in the workplace have been lost. Everyone seems to be looking for more enrichment and engagement in work and life. The Elora Mill is a perfectly situated escape and proof that YOU CAN HAVE IT ALL – from nature hikes to cliff rappelling, wine tastings, cooking classes and fly fishing all interspersed with meeting time and strategy sessions, luxurious spa amenities and tasting menus. We have thoughtfully crafted your time to make the most of every moment. See you Soon!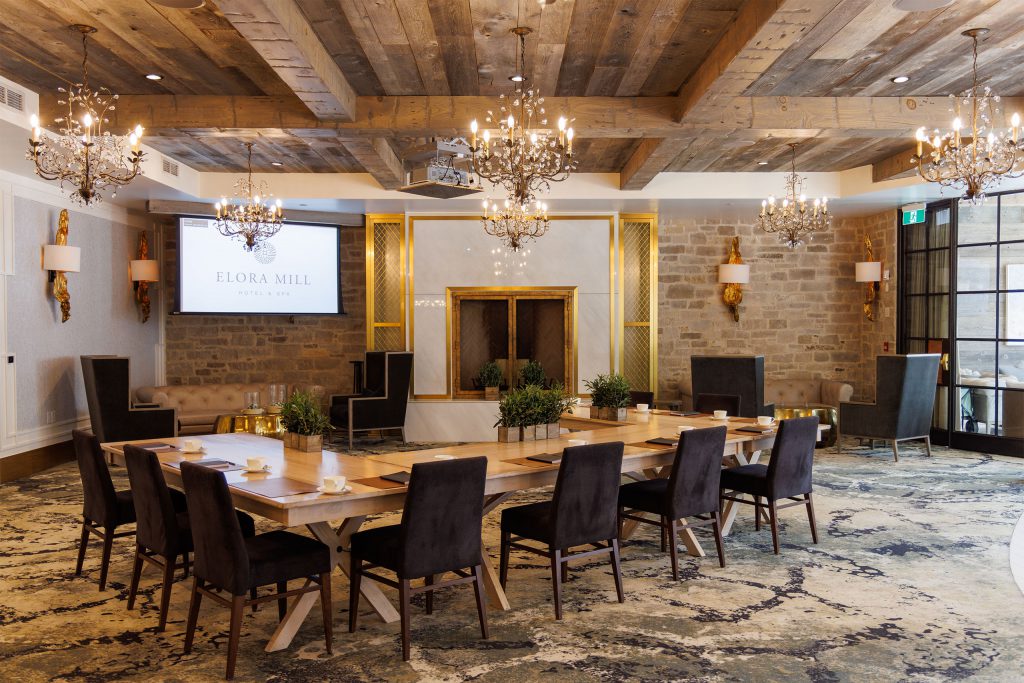 We are delightfully situated in the centre of the town of Elora. Each of our historic limestone buildings have been recently restored and elegantly designed to showcase the architecture of the 1800's. The modern and detailed design captures the details that are found in the nature that surrounds us. Our event rooms spaciously accommodate private groups from 6-180 guests.
Reconnect. Recognize. Refresh. We believe that fostering meaningful relationships among your team members is the key to unlocking a thriving and collaborative work environment. Our packages offer an abundance of activities and experiences that will ignite the spark of camaraderie and collaboration.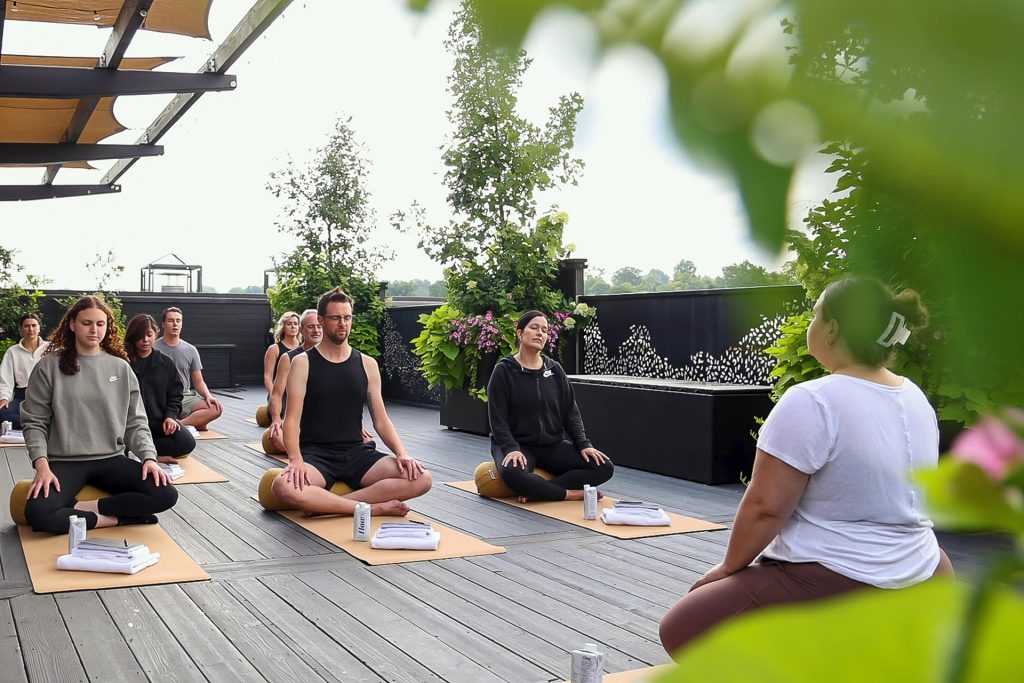 I go to nature to be soothed and healed, and have my senses put in order.